Spacer castors
Spacer castors allow you to maintain a sufficient space between the elements of the production line and the free movement of materials on the production belt.
Thanks to the proper separation of plate chains and modular belts, they allow easy transport of final products. They are an important element improving the safety of the personnel operating the production line.
We offer two types of castors:
spacer castors – made of self-lubricating polyamide, so that they have excellent sliding properties, do not require additional lubrication,  absorb vibration dampening, and have low friction coefficient

spacer rubber castors – made of rubber and acetal, so that they reduce noise and energy consumption and chains wear
Detailed product characteristics is given in the table below.
Description
Characteristics:
self-lubricating polyamide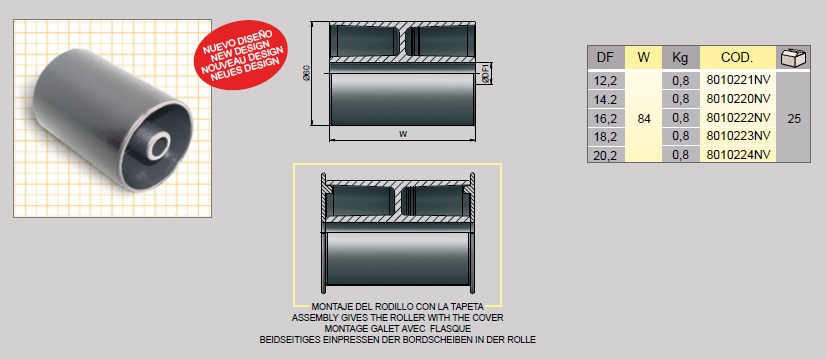 Characteristics:
rubber and acetal
noise reduction
lower chain wear
lower energy consumption