Castors with flanges
Castors with side flanges allow proper chaining of the plate chains. They are compatible with spacer castors, which allows the creation any widths of spacers to any widths of plate or modular chains.
We have plastic castors with flanges characterized by:
castors with flange – made of self-lubricating polyamide, so that they have excellent sliding properties, do not require additional lubrication,  absorb vibration dampening, and have low friction coefficient

castors with flange – made of rubber and acetal, so that they reduce noise and energy consumption and chains wear
Detailed product characteristics is given in the table below.
Description
Characteristics:
self-lubricating polyamide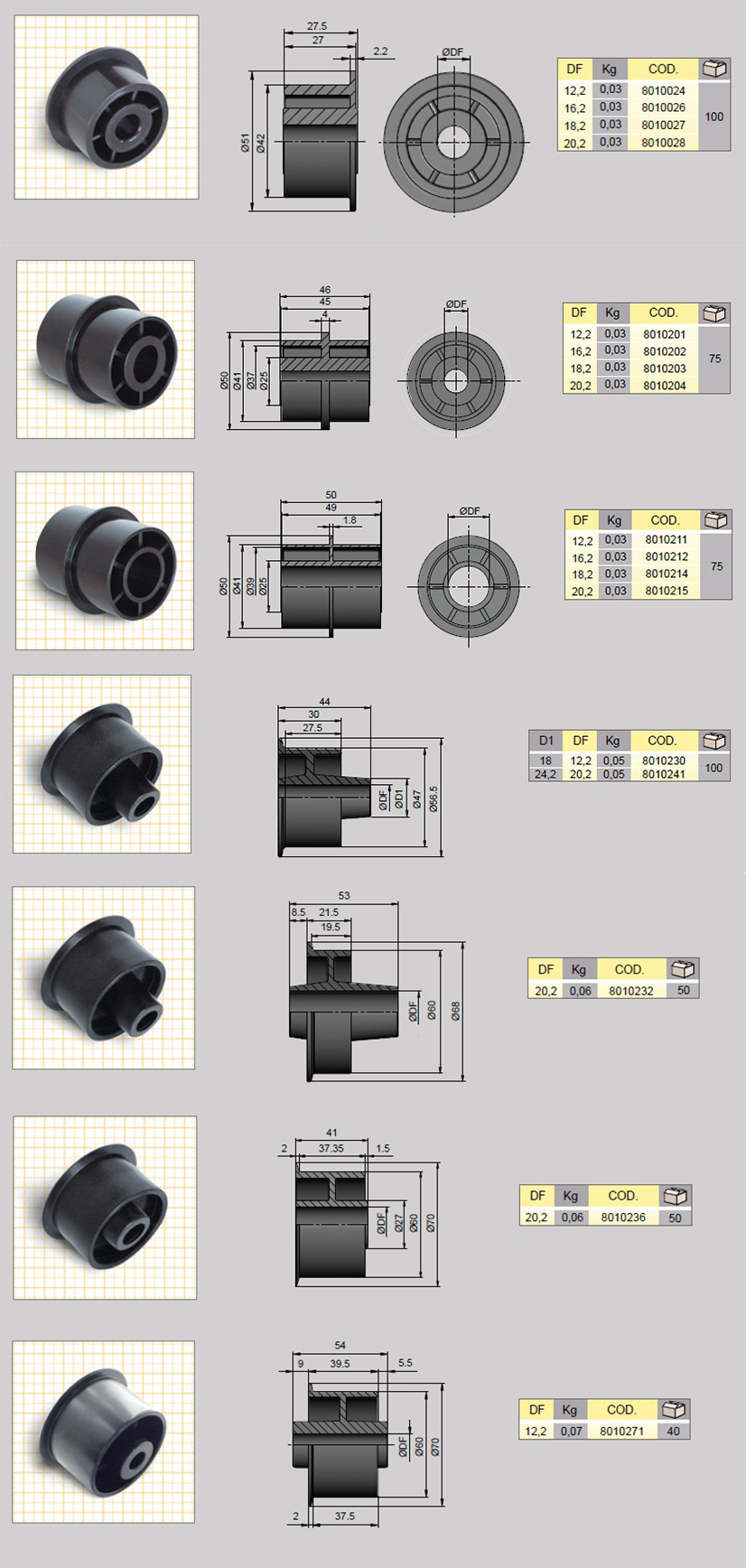 Characteristics:
rubber and acetal
noise reduction
lower chain wear
lower energy consumption